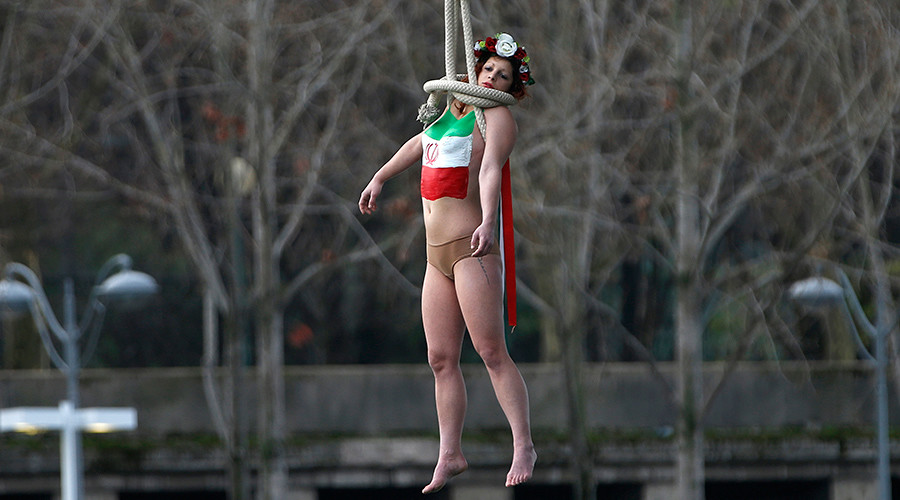 A topless FEMEN protester hung from a bridge in Paris on January 28, staging a mock execution to protest Iranian President Hassan Rouhani's visit to the city. The leader came to the French capital to sign off on a business deal between the two countries.
As the woman hung by a rope from the Debilly bridge, a banner above her read "Welcome Rouhani, executioner of freedom." The activist had an Iranian flag painted across her chest.
The stunt was designed to coincide with the passing of Rouhani's convoy, though it remains unclear whether the Iranian president caught a glimpse of the topless woman.
FEMEN's leader, Inna Shevchenko, later tweeted that the group "just wanted Rouhani to feel like home."
The Iranian president arrived in the French capital to sign off on a deal to buy over 100 Airbus planes from France. Other deals regarding health, agriculture and the environment are also scheduled to be signed, according to French Prime Minister Manuel Valls.