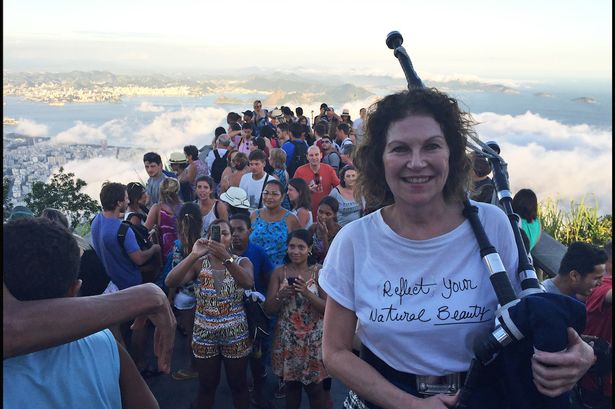 A mum went around the world in 50 days to become the first person to play the bagpipes on all seven continents – and she is not even Scottish.
Irene Robinson, 57, set out alone on the 50,000-mile trip even after the Guinness Book of Records warned they would not recognise it as a new feat.
Kilt-clad Irene began her musical marathon in the United States by playing in an empty concert hall in New York and a former prison cell on Alcatraz Island in San Francisco Bay.
Then Irene went to South America gave a bagpipe blast at the foot of the famous Christ the Redeemer statue in Rio de Janeiro, razil.
Next she braved knee-knocking temperatures of -10C to pipe in front of penguins in Antarctica.
The mum-of-three then headed to the top of the 629-ft Sky Tower in Auckland, New Zealand before rocking up at Bondi Beach in Sydney.
-more at Mirror