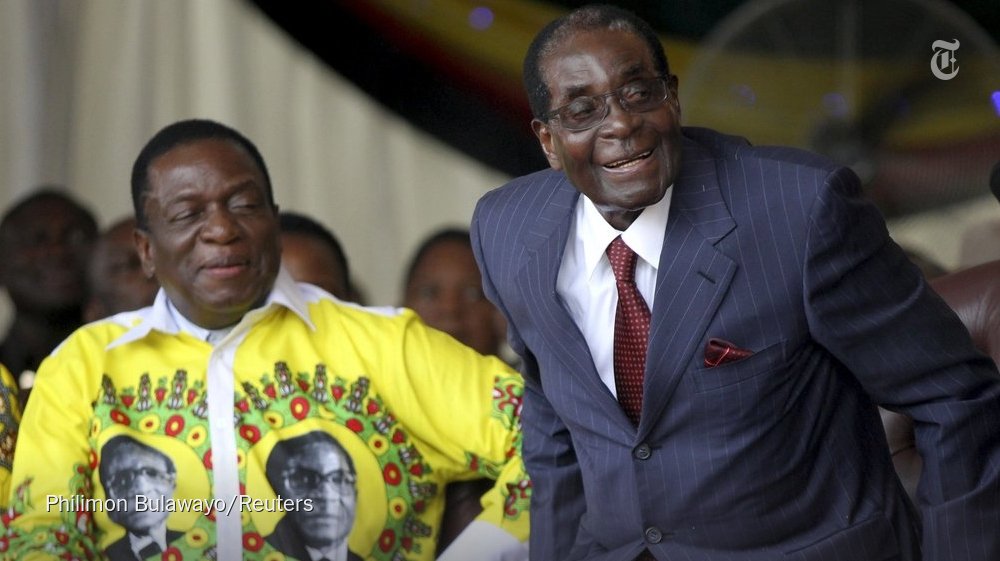 http://graphics8.nytimes.com/video/players/offsite/index.html?videoId=100000004241066
MASVINGO, Zimbabwe — The lavish annual birthday parties for PresidentRobert G. Mugabe of Zimbabwe, who has been in power since the country gained independence in 1980, have been a stage from which he has swatted away challengers and secured his larger-than-life hold on his nation.
"Mugabe's birthday," a state-run newspaper proclaimed in February, "is like that of Jesus Christ."
But when Mr. Mugabe — the world's oldest head of state — celebrated his 92nd birthday here over the weekend, his advancing age and visible frailty focused attention on the increasingly fierce struggle within his party to succeed him. The jockeying for power, always a subterranean theme at the annual bashes, was too much for Mr. Mugabe to ignore.
Blaming "senior party members" motivated by "their own evil interests" — as well as the British and the Americans for sowing divisions within his party — Mr. Mugabe said: "Factionalism, factionalism and, I repeat, factionalism has no space. It has no place at all in our party."
-more at NYtimes