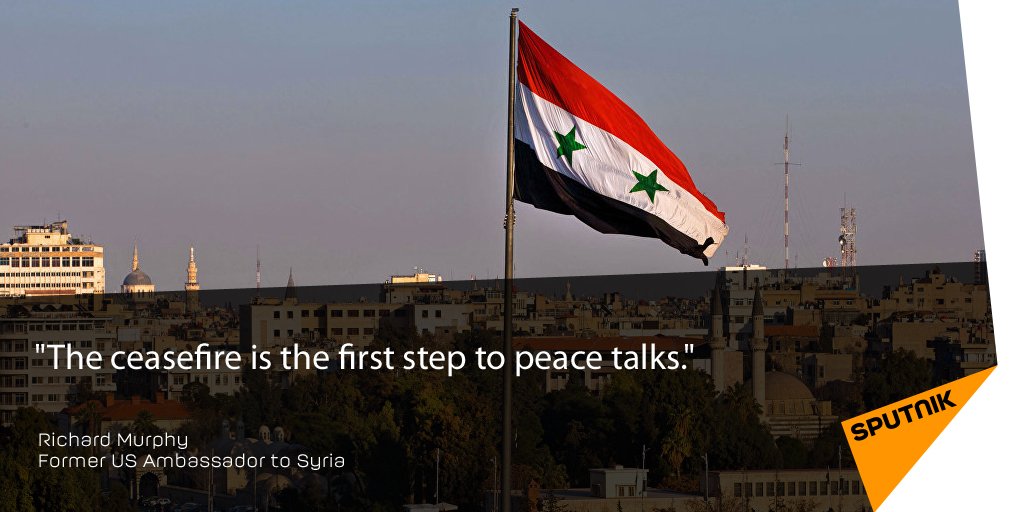 The Syrian ceasefire deal, which was worked out by Moscow and Washington, could lead to a comprehensive peace process in the war-torn Arab Republic, but key stakeholders will have to deal with major challenges along the way, former US Ambassador to Syria Richard Murphy told Sputnik Radio.
"This is the beginning. Lives have not been lost today that were at risk yesterday," he noted. "The ceasefire is the first step to peace talks. So I am optimistic this can be built on, but it is going to be a long process."
The truce, which came into effect on February 27, is largely holding despite occasional violations. If Damascus and opposition forces adhere to the deal in the coming days, the intra-Syrian peace talks will resume on March 7.
Read more@Sputnik