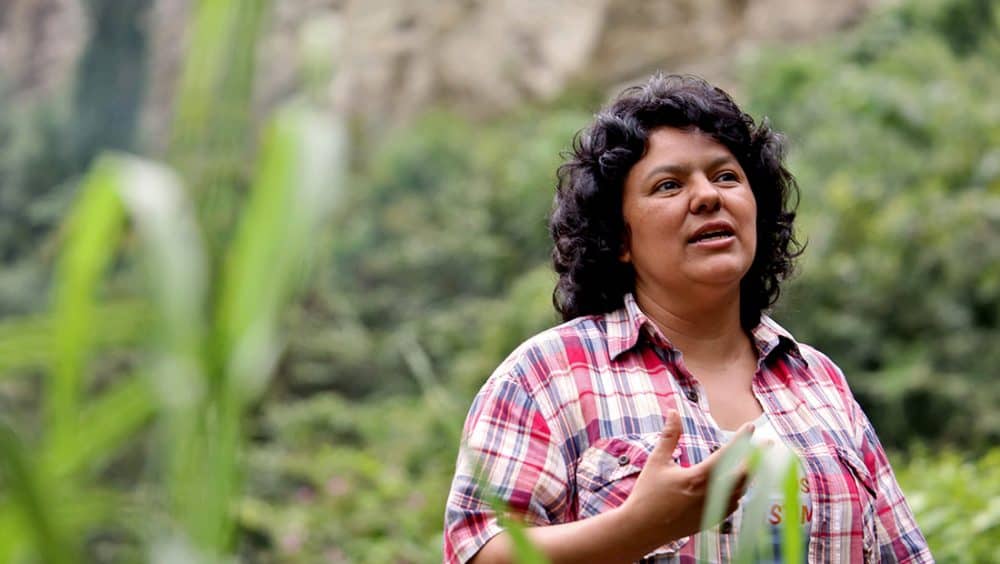 TEGUCIGALPA — Honduran indigenous activist Berta Cáceres, an award-winning environmentalist, was killed in her home Thursday, her family said, labeling her death an assassination.
Cáceres' mother, Berta Flores, said police had indicated her daughter was killed in a robbery, "but we all know it was because of her struggle."
The 43-year-old activist, who had received death threats for her work, was shot dead in the early hours of Thursday at her home in the western town of La Esperanza, Flores told TV network Globo.
Cáceres won the 2015 Goldman Prize, considered the world's top award for grass-roots environmental activism, for leading the indigenous Lenca people in a struggle against a massive hydroelectric dam project that would flood large areas of native lands and cut off water supplies to hundreds.
In awarding her the prize, the organization commended her for carrying on her campaign despite the threats, writing: "Her murder would not surprise her colleagues, who keep a eulogy — but hope to never have to use it. Despite these risks, she maintains a public presence in order to continue her work."
-more at Ticotimes