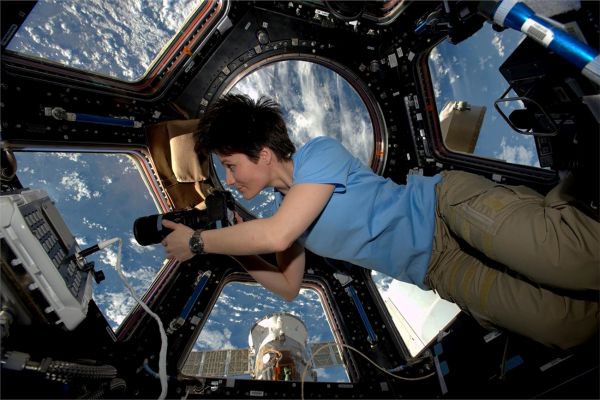 Ever since the time of Neil Armstrong, males felt like a men's world wasn't big enough for them. They wanted a men's universe.
But to Claudia Kessler, that's too much testosterone even for outer space. She's pushing to get more female energy out among the planets.
The CEO of HE Space, a human resources firm for air and space travel specialists, has recently launched the campaign "Astronautin" (female astronaut), in which they are looking for a German lady to blast off for the final frontier.
Though the German Association for Air and Space Travel (DLR) has been around for over 100 years, only 11 men from Germany have left planet Earth. That's right: men. Not a single woman has been able to make the trip.
That's why to Kessler "the 12th German human to go should be a woman."
-more at The Local