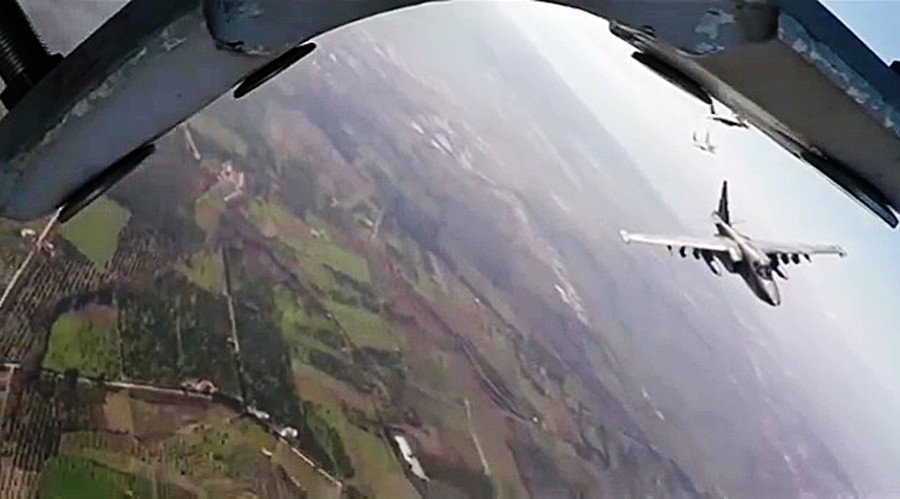 The US hasn't been invited by Syria to fight Islamic State and failed to work with their regional allies to curb support for it and other terrorists groups, says Joaquin Flores of the Independent Journalists Association for Peace. According to 'Focus' magazine, NATO hits fewer intended targets than Russia while possessing a bigger military capacity.
Why is it so ineffective?Why is it so ineffective?
The Russian task force in Syria has demonstrated remarkable efficiency and professionalism, according to a German magazine citing confidential NATO analysis.
The limited Russian contingent operating in Syria is outperforming the more widespread groupings of the US-led anti-Islamic State coalition, according to Germany's FOCUS media outlet who came by the classified NATO document, which was prepared by the alliance's military experts. The document points out that Russia deployed 40 warplanes, performing some 75 sorties a day (until the ceasefire came into effect on February 27). The airstrikes, usually delivered on several targets during each combat flight, are "accurate and efficient," the analysis reportedly says.
The US-led counterterrorist coalition, deploying about 180 warplanes against Islamic State (IS, former ISIS/ISIL), strikes only about 20 targets a day. The paper says the number of Russian fighter jets on the ground is "clearly inferior in number" to NATO's group, but the higher frequency of the Russian air raids makes them more effective.
-more at RT