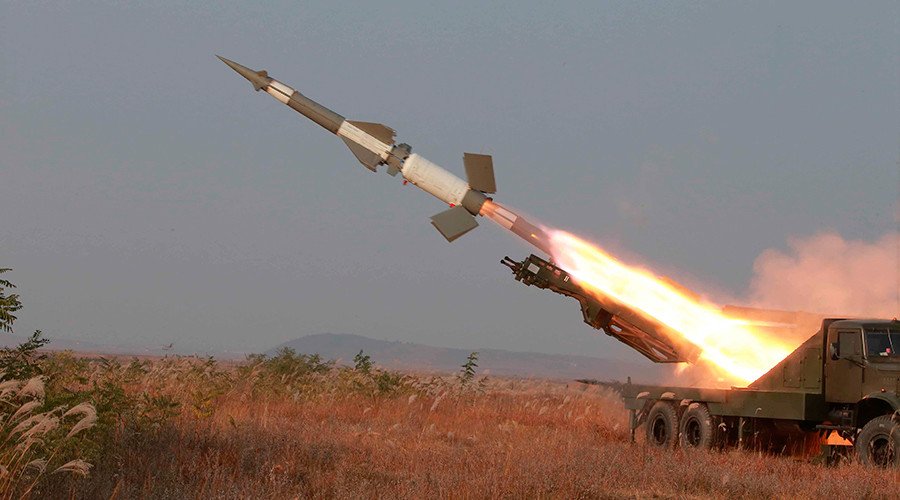 North Korea has fired two short-range ballistic missiles eastward into the sea, according to the South Korean military. The launch comes amid the biggest ever joint US-South Korean war drills, which the North views as infringing on its sovereignty.
The missiles were fired around 5:20 am local time (8:50 pm GMT) from North Hwanghae province. The rockets reportedly flew some 500 kilometers before landing in the East Sea (Sea of Japan) northeast of the city of Wonsan in South Korea, Yonhap news agency reported.
"The military is keeping close tabs on the situation and is prepared to deal with any North Korean provocations," said the South's Joint Chiefs of Staff in a statement.
-more at RT