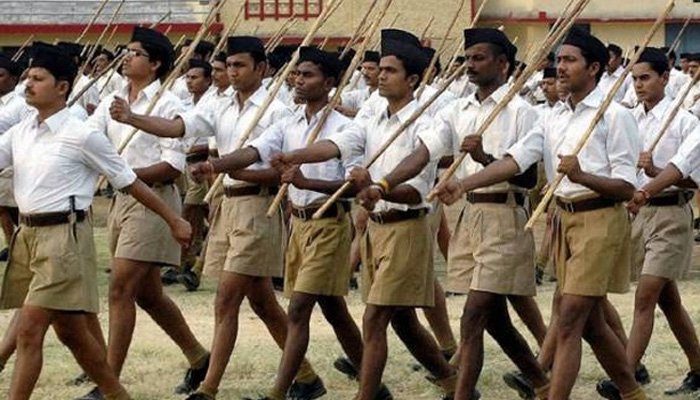 End of trademark Khaki shorts.
Nagaur: In a major development, Rashtriya Swayamsewak Sangh has replaced its khaki coloured knickers with brown trousers as the uniform.The decision was taken at the annual meeting of Akhil Bhartiya Pratinidhi Sabha, the highest decision making body of the outfit, at Rajasthan's Nagaur.The decision to adopt brown trousers as new uniform has been taken to attract youths, RSS general secretary Bhaiyyaji Joshi said.
"Trousers are more common in normal life. We are the people who move with times. So we had no hesitation to change dress code," Bhaiyyaji Joshi added.
-read more at Zeenews