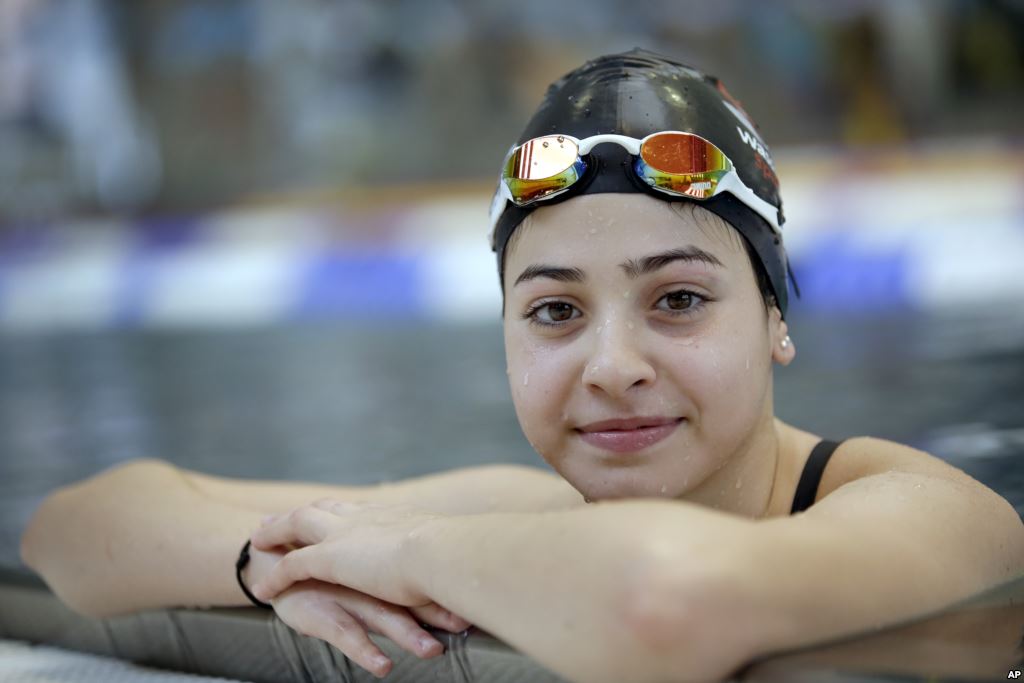 A group of 43 displaced men and women, who range in age from 17 to 30 and have escaped conflicts in their homelands, are being considered for selection to the team called "Refugee Olympic Athletes."
Prompted by the plight of millions of migrants and refugees across the world, the International Olympic Committee is creating a small team of refugees who will compete in Rio under the Olympic flag.In what will surely be one of the emotional highlights of the opening ceremony, the team will march together into the Maracana Stadium on August 5 behind the white flag with the five Olympic rings. They will walk in just ahead of the team from Brazil, the host nation that marches last among the 206 national Olympic committees in the athletes' parade.
The refugee athletes will live in the Olympic Village with the other teams. The IOC will supply them with team uniforms, coaches and technical officials. The Olympic anthem will be played if any of the athletes wins a gold medal.The plan was first announced by the IOC at the United Nations last October amid the still-continuing influx of migrants and refugees, many from Syria, into Europe. The IOC set up a $2 million fund for refugees and asked national Olympic committees to identify any displaced athletes in their countries who might be able to reach Olympic standard.
Pere Miro, the IOC's deputy director general for relations with the Olympic movement, has been the point man in creating the team. Of the 43 athletes selected as contenders for the team, more than half are runners from central and western Africa, Miro said.
"I was touched by the personal story of each one," he said in an interview with The Associated Press. "But I also was really touched by how much sport means in their lives, not only for the 43, but for all those I met."IOC President Thomas Bach said he expects between five and 10 athletes will make the team. Miro put the figure at between five and seven. The final selection will be announced by the IOC at its next executive board meeting in June.
"We want to send a message of hope to all the refugees of the world," Bach said. Miro said 23 of the candidates fled conflicts in Africa, including South Sudan, Ethiopia, Uganda, Congo, Rwanda, Burundi and Mali. A handful of others left Syria, with a few from Iran and Iraq. In addition to track and field, some of the athletes compete in swimming, judo, taekwondo and shooting.
-more at Voice of America