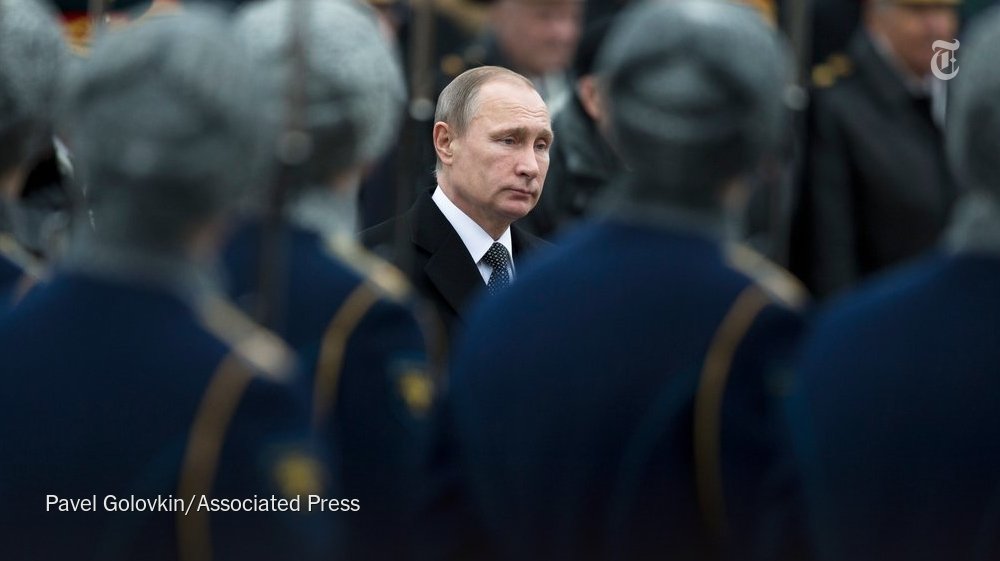 MOSCOW — President Vladimir V. Putin's typically theatrical order to withdraw the bulk of Russian forces from Syria, a process that the Defense Ministry said it began on Tuesday, seemingly caught Washington, Damascus and everybody in between off guard — just the way the Russian leader likes it.
By all accounts, Mr. Putin delights at creating surprises, reinforcingRussia's newfound image as a sovereign, global heavyweight and keeping him at the center of world events.
In the case of Syria, the sudden, partial withdrawal more than five months after an equally surprising intervention allows Mr. Putin to claim a list of achievements without a significant cost to Russia in blood or rubles.
If the roughly 4,000 Russian troops centered on a contingent of about 50 combat aircraft remained in Syria, Mr. Putin risked becoming just another proxy force fighting for the Syrian president, Bashar al-Assad. But Mr. Putin wanted to make his mark by forging a solution in Syria, rather than lingering long enough to validate President Obama's contention that Moscow had jumped headfirst into a quagmire.
"Russia does not want to fight for Assad as such," said Aleksei V. Makarkin, the deputy director of the Center for Political Technologies in Moscow. "If Russia continued, that would make it more dependent on Mr. Assad and would make it clash with other players directly."
Analysts noted that Mr. Putin had achieved most, if not all, of his goals — some stated, others not.
First, to thwart another Western attempt to push for leadership change in Syria and to fight the very idea of outside governments forcing political shifts.Second, to show that Moscow is a more reliable ally than Washington, given that the Obama administration had abandoned long-term allies like former President Hosni Mubarak of Egypt when they faced political upheaval. Third, to restore to Russia the role it had in the Soviet era as an important actor in the Middle East and as a global problem solver, and to force respect for Mr. Putin as a world leader.
Fourth, to shatter the isolation that Washington had tried to impose on Moscow after the crisis in Ukraine, forging a dialogue with the United States and, to a lesser degree, with Europe.Fifth, a subset of the previous goal, to distract attention from the war in Ukraine and to get lifted the economic sanctions imposed on Russia — a step the Kremlin is desperate to achieve in the face of continuing economic problems. Saving the estimated $3 million daily cost of the Syrian operations will also help, but it was not considered decisive.Sixth, to show off the effectiveness of a new generation of weaponry from Russia, the biggest arms exporter in the world after the United States.
-more at New York Times