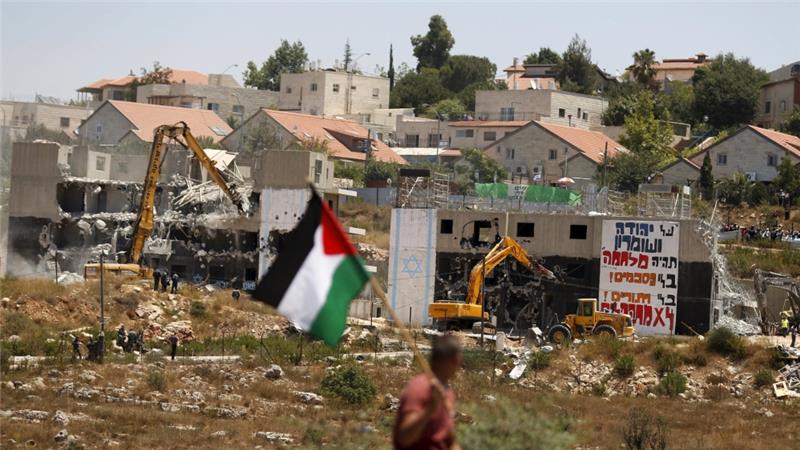 In October, Israel retroactively legalised about 800 homes in four settlements in the occupied West Bank
Israel has grabbed one of the largest Palestinian land plots in the occupied West Bank, an Israeli watchdog has said in a statement following the revelation by the Israeli Army Radio.
The anti-settlement NGO Peace Now said on Tuesday that the Israeli government has seized 234 hectares of land in an area south of Jericho on March 10.
The group added that plans for expanding nearby Jewish settlements and building tourism and other commercial facilities in the area were already on Israel's drawing board.
"Instead of trying to clam the situation, the government is adding fuel to the fire and sending a clear message to Palestinians, as well as to Israelis, that it has no intention to work towards peace and two states," the Israeli organisation said.
Photos of a de facto Israeli confiscation notice were tweeted by the Palestine Liberation Organization.
-more at Al Jazeera