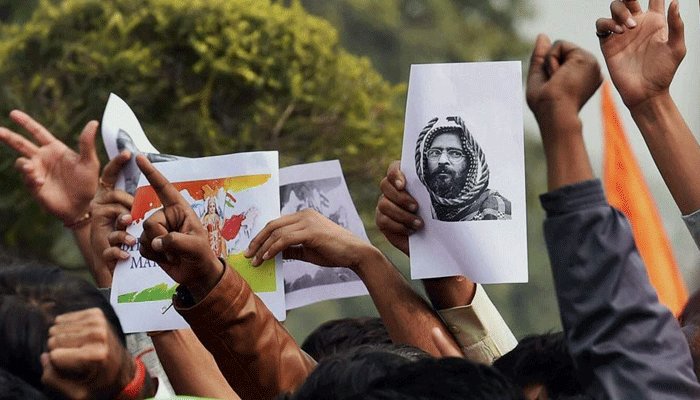 Delhi: A high-level inquiry committee of Jawaharlal Nehru University has said that provocative slogans at the controversial February 9 event inside the campus were raised by a group of outsiders, as per media reports.
The committee has also said that it was "unfortunate" that the students allowed that to happen and called the holding of the event despite cancellation of permission "willful defiance". Even as the university on Tuesday denied media reports that the high-level inquiry committee had recommended the rustication of five students, the panel pointed out lapses on part of the university's security unit. It added that security did not make any efforts to stop outsiders from shouting provocative slogans and stop them from leaving the campus.
"The organisers disobeyed the instructions from the administration about not holding the event. This amounts to willful defiance. It is most unfortunate that the organisers allowed the event to be taken over by a group of outsiders who created a charged atmosphere by raising provocative slogans.
"This act by outsiders has brought disrepute to the entire JNU community," the report of the five-member panel said.
-more at Zeenews