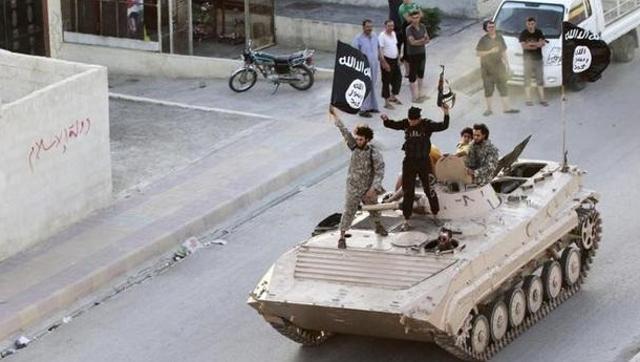 Two Syrian women have used hidden cameras to make a short film on everyday life in Raqqa, the capital of the Islamic State's "caliphate", documenting the horrors of the brutal regime led by Abu Bakr al-Baghdadi.
The video, commissioned by the Swedish tabloid Expressen, features Oum Mohammed and Oum Omran – the pseudonyms used by the women – as they shop for hair colour, take taxis and walk around the city.
At all times, their bodies are fully covered by burqas and their faces veiled. The women's voices were electronically altered so that no one can identify them, and Expressen said both knew they would be "stoned to death if they are exposed".
The footage, shot over the course of several weeks in late winter, shows the streets of Raqqa being patrolled by armed men and women of the Islamic State. One sequence features what looks like a normal couple walking with a child in a stroller till the camera focuses on the barrel of an assault rifle sticking out of the woman's burqa.
"We want the world to know," the women say, talking about a brutal beheading and an execution of a gay man that they have witnessed.
-more at Hindustan Times