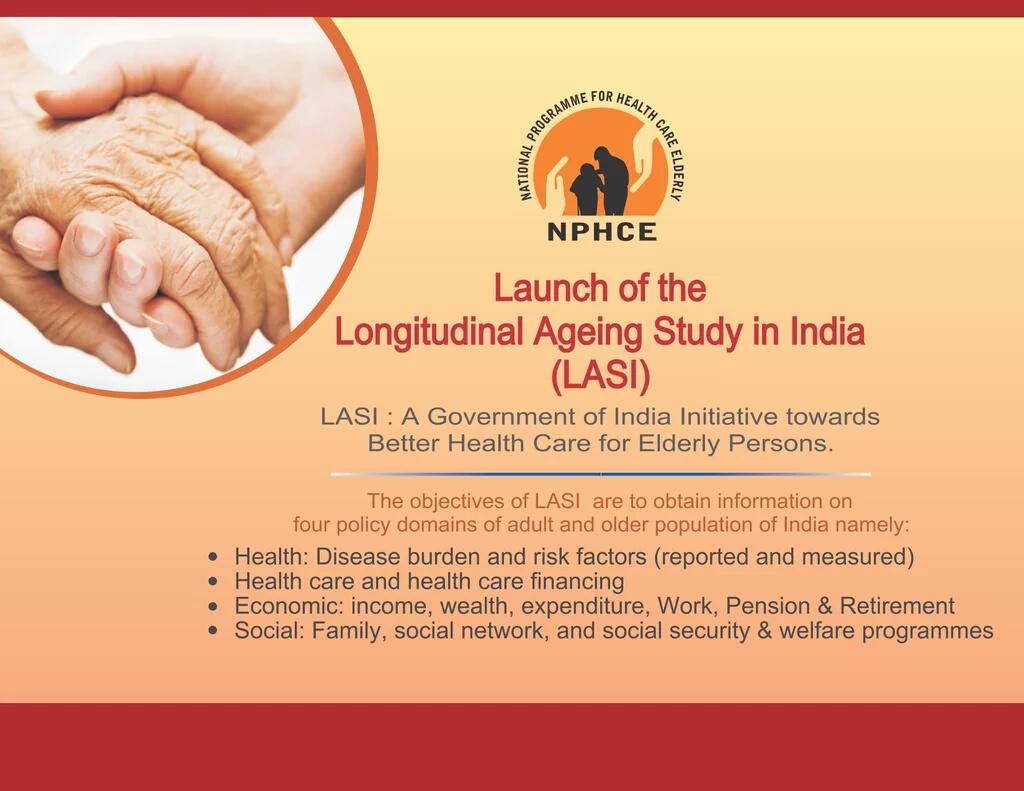 Although adult health and ageing is a subject that is increasingly being investigated, there are currently no comprehensive and internationally comparable survey data in India that cover and connect the full range of topics necessary to understand the economic, social, psychological, and health aspects of adults and the ageing process. Longitudinal Ageing Study in India (LASI) is designed to fill this gap.
LASI focuses on the health, economic, and social well-being of India's elderly population. LASI is conceptually comparable to the Health and Retirement Study (HRS) in the United States and is appropriately harmonized with other health and retirement studies, including its sister surveys in Asia – such as the Chinese Health and Retirement Longitudinal Study (CHARLS) and the Korean Longitudinal Study of Aging (KLOSA) – thereby allowing for cross-country comparison. LASI also takes account of features unique to India, including its institutional and cultural characteristics.
LASI will be a national landmark in scientific research that will allow a better understanding of India's adult health problems and population ageing processes and will inform the design of appropriate evidence-based policies for adults and older people. We will build on the success of the LASI pilot survey and implement the first two waves of a large-scale, national and state representative panel survey on the health, economic status, and social behaviors of older people in India, with sufficient statistical power to test hypotheses in subpopulations of interest. LASI data will advance scientific knowledge and inform policymakers in India and elsewhere. Our public, internationally harmonized data will allow for cross-national comparative research studies on ageing.
-More at iips