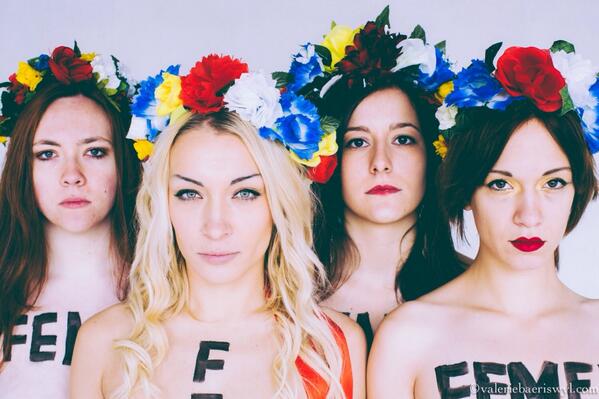 FEMEN activists were acquitted of sexual exhibitionism charges in Lille Wednesday for their topless protest during the trial of former IMF chief Dominique Strauss-Kahn last year.
The three activists, who wrote "pimps, clients, guilty" and "your turn to be f**ked" on their bare chests, shouted at Strauss-Kahn's car before being arrested by police in February 2015.
Prosecutors had called for a three-month suspended sentence and a fine. They have ten days to appeal the verdict.
Strauss-Kahn was in court for his alleged role in aiding and assisting in the prostitution of seven women.
He claimed he was unaware that the women he had orgies with were sex workers – and was eventually acquitted of all charges last June.
FEMEN was protesting sexual violence against women and in support of victims of prostitution.
-More at RT